WordPress Essentials for Business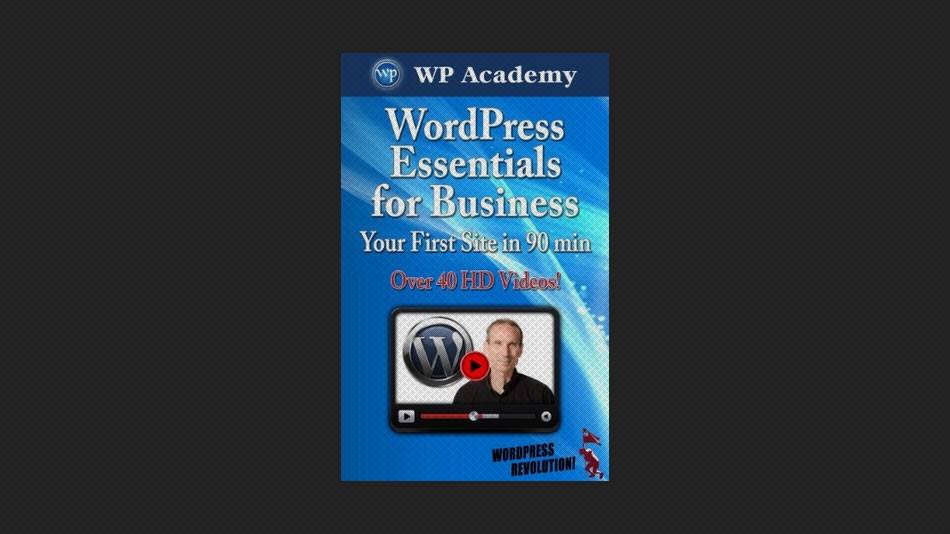 WordPress Essentials for Business is a quick (90 min) but comprehensive video tutorial sequence on using WordPress to create a business website. It is designed for busy small-business owners and self-employed professionals who want to master the WordPress software for the purpose of creating an attractive website that generates leads and sales.
Note: WordPress Essentials is a Video ebook! To use it effectively you will need a browser-capable reader such as Kindle Fire, iPad, Adobe Digital Edition, etc. To watch the videos you will also need to be connected to the internet. There is no better way to learn WordPress than through videos.
The course covers almost all of the WordPress user interface. We learn by doing as we build out an actual website for a client of ours, explaining and demonstrating key concepts along the way, such as themes, plugins, widgets, images, etc. Students should download the project files and then follow the tutorial on their own website, repeating the keystrokes and mouse sequences as they build out their own site. You can expect to walk away from this training with an attractive website and a solid understanding of WordPress fundamentals.