How to Present with Twitter and Other Backchannels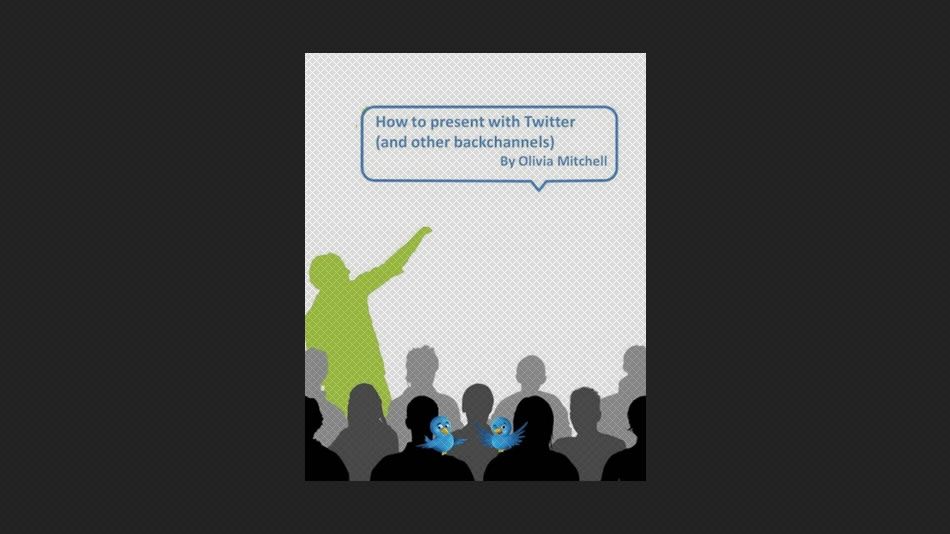 Presenting with Twitter can be challenging. Just about every week a new story of a speaker getting roasted on Twitter makes waves in the blogosphere. Mitchell written a free eBook 'How to present with Twitter (and other backchannels)' to help you avoid that fate. There's no sign up required. Just click and read.
Don't get caught without Olivia Mitchell's just-in-time guide to the technology, tips and tactics speakers need to navigate the Twitter backchannel when they're presenting. With steps to take before, during and after your presentation, Mitchell creates a useful path that underscores what it takes to effectively engage a live (and remote) audience today. A must-read.
In the eBook Mitchell will show you:-
The three stages of presenting with Twitter
Simple steps to take avoid being roasted
How to build your 'twitter team'
How to respond to negative tweets
The top Twitter tools for presenters
Alternative backchannels to Twitter and when to use them
How to use Twitter and other backchannels to encourage audience participation.