How Webinars Save You Time, Money and Carbon Emmissions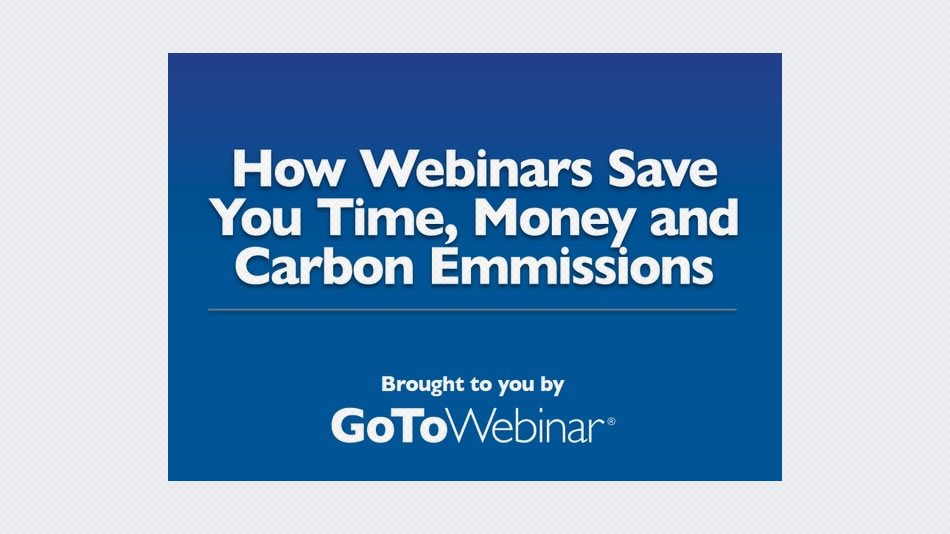 At this point in their evolution, webinars and remote collaboration tools are easy sells. It's been more than two decades since the emergence of webinars and screen sharing solutions. Today, most solution providers in the segment enjoy walk-in business because enterprises are already sold on the cost savings, the ease of use, the ability of a dispersed team to collaborate, and the ability of marketing to broaden its reach and capture and qualify leads.
What qualifies a technology as a 'remote collaboration' tool? There are numerous services that providers offer in the category; for example:-
Webinar hosting
Video conferencing
Audio conferencing
Online training
Web conferencing with screen sharing
Social communications
Each has its unique benefits – what could be more useful to a marketer than to be able to influence and engage hundreds, even thousands of prospects and customers all in an online, interactive environment, or for a virtual team to use video conferencing to meet online as if they were face to face?
But few companies consider the ability of these tools to be strategic or transformative for the entire organization. Often a tool will be in place for several months before a company will come to a realization like, 'I've reached prospects and customers on a global scale without leaving my office,' or 'We've saved enough in travel to hire two more people!ZZZZZ
But organizations may soon recognize the transformative potential of webinars and remote collaboration tools, and begin to design strategies around them.