58 Social Media Tips for Content Marketing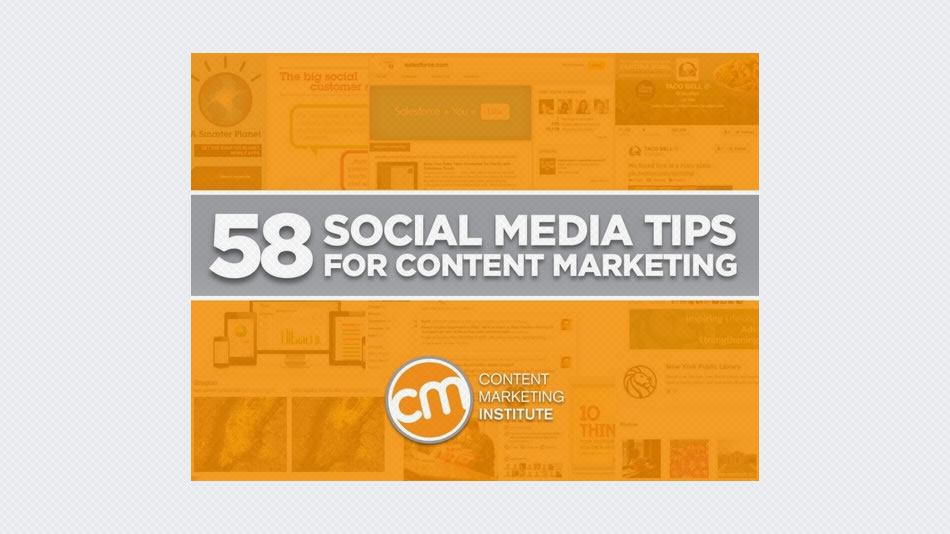 Content is nothing without the right distribution channels, which is why content marketing and social media make a great team. Think Laurel and Hardy. Woodward and Bernstein. Jordan and Pippen. But how exactly do you use social media to your best advantage when creating your content marketing strategy? Which channels should you be using – and which do other marketers use? And what is the best way to use each channel?
Our new eBook, 58 Social Media Tips for Content Marketing, offers suggestions on how to use the most popular social media channels as well as insights into what other marketers are using.
Here are just a few of the insights you will find in the eBook:-
Tips for smarter content distribution through social media
Snapshots of brands that are using social media to its full advantage
Current marketer adoption rates for the most popular social networks
Read 58 Social Media Tips for Content Marketing to improve your sharing strategies and drive higher engagement rates for your eBooks, blog posts, videos, workbooks, and presentations.