Web Writing Style Guide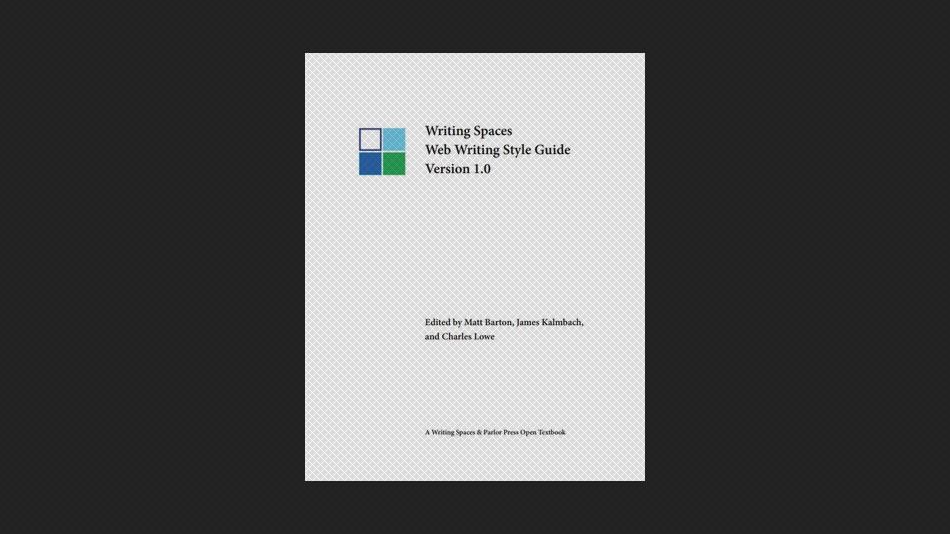 The Writing Spaces Web Writing Style Guide was created as a crowdsourcing project of Collaborvention 2011: A Computers and Writing Unconference. College writing teachers from around the web joined together to create this guide (see our Contributors list). The advice within it is based on contemporary theories and best practices. While the text was originally written for students in undergraduate writing classes, it can also be a suitable resource for other writers interested in learning more about writing for the web.
Well, to be more specific, it's for anyone interested in learning more about web writing. It's not intended to be a general book about writing-we're focused here on the type of writing people do in social media sites such as blogs, wikis, Twitter, and more. We also have a section about the issues you face when you create web pages, whether on your blog, your wiki, or your own website. We're tailoring it for college students, so we're not using terms like 'deconstruction' or 'hybrid narrative' here. Nor will we tell you much about how to do things with software. Our focus is on the rhetoric of writing on the web' how to write things that people will actually want to read. We had fun writing this, and we hope you'll have fun reading it. Enjoy!