Taking ADvantage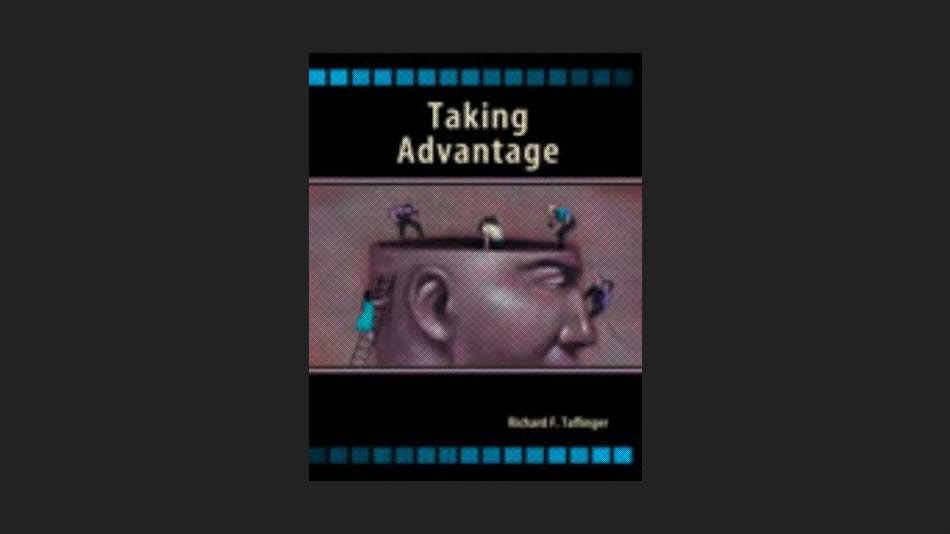 This is the text to Taking ADvantage, a book on the physical and cultural evolution of human beings, how that evolution has affected human subconscious processing of stimuli, and how advertising takes advantage (thus the title) of that processing by creating stimuli.
Human beings bay at the moon. That may seem a strange way to open a book on advertising, but it's true. Deep down inside people bay at the moon. When I first started in advertising, I thought it was just a matter of talking people into believing me when I extolled a product's virtues. As it turned out, I was right.
However, the more I worked on advertising, the more I realized that there was more to it than simply talking to people. It was necessary to examine what motivated people; what, deep down inside, people wanted from a product. This led me to start studying motivation, in particular the psychological and cultural aspects that made up what led people to do what they did.
This study led me to look where I had never gone before: biology, psychology, psychophysiology, anatomy, communication theory, cultural anthropology and psychoanalysis.