How Wikipedia Works: And How You Can Be a Part of It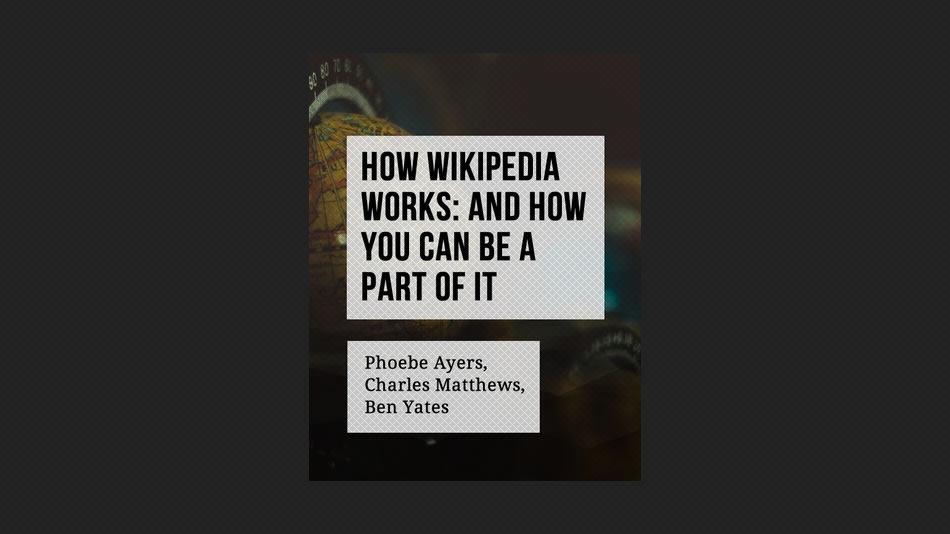 Welcome! Wikipedia, the free encyclopedia, is the largest and most popular reference website in the world. Wikipedia is also unique: This encyclopedia is written by everyone and can be read by anyone. This book is written for readers, current editors, potential contributors, and anyone else interested in Wikipedia. The book describes what kind of writing Wikipedia includes, how Wikipedia works behind the scenes, and how to get involved. We cover all aspects of participating in Wikipedia, from reading the site to editing articles to navigating the site's community and governance.
This wonderful book resolves Wikipedia's paradox: Anyone can edit it, but to make your edits stick, you need to know what you are doing. Editing Wikipedia means navigating a minefield of implicit norms, tacit knowledge, secret lore, suggested policies and enforceable regulations.