100 Twitter Tips and Marketing Tips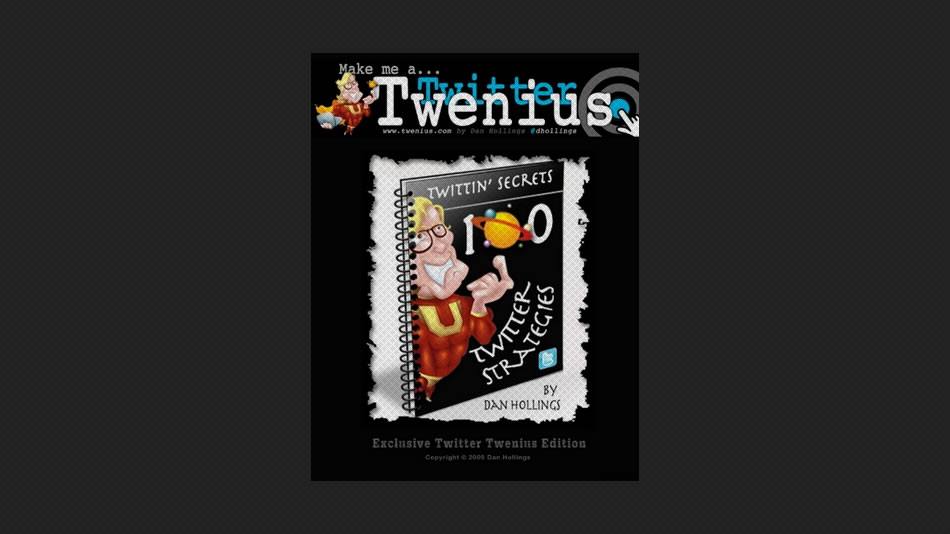 There are a lot of wimpy Twitter Tip Lists out there; this is NOT one of them. These 100+ Twitter Tips go from insightful Twitter toddler level to explosive Twitter Twenius advanced. Even if you think you're a Twitter social or Twitter business pro, you might want to start from the beginning – this is the most intensive (and useful) collection of Twitter How-to you're likely to find anywhere.
Dan Hollings is an internet marketing, social media (Twitter) and mobile marketing strategist. Dan has consulted for celebrities, talk show hosts, NY Times best selling authors, world renowned entrepreneurs, and companies both large and small. Dan is well known as the internet strategist behind the smash hit movie 'The Secret,' considered by many as the most successful internet launch of its kind. Because of Dan's broad scope of knowledge scross all mediums of marketing, he is often referred to at the 'Mr. Universe' of internet marketing.