Google Adsense A To Z!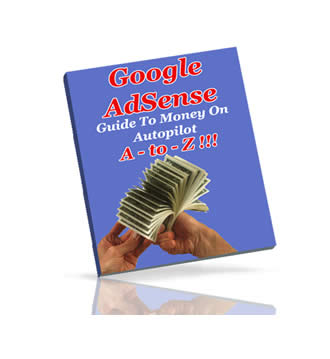 Google Adsense A To Z!
by John Eye
Definitive guide to making money on autopilot!
The key to success with Adsense is the placing of ads on pages that are receiving high traffic for high demand keywords. The higher the cost-per-click to the advertiser, the more you will receive per click from your site.
You will learn 2 factors that will make you or break you and successfully use them.
While all the basics are covered to ensure proper start – you will get access to 5 advanced techniques to maximize your earnings and make people click those ads, without any suspicion from Google.
Get access to secrets of using other people's info to skyrocket your earnings and much, much more!
Click on the link below to download this free ebook:-
Google Adsense A To Z! – 16 pages (PDF) (Disclaimer)