Ezine Marketing A To Z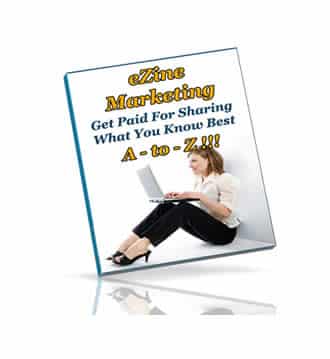 Ezine Marketing A To Z
by John Eye
Now it's your turn to get paid for what you know the best!
As an eZine publisher, not only can you easily achieve the benefits a conventional newsletter publisher enjoys without having to chop down several trees in the process, you can easily and conveniently spread your marketing influence and expertise to your base of subscribers from the shoes of an ordinary individual.
What You Need To Know Before publishing eZine unlocks the laws of success, power of thoughts, and other time-tested principles involved in pursuing wealth.
Click on the link below to download this free ebook:-
Ezine Marketing A To Z – 20 pages (PDF) (Disclaimer)