10 Steps to Success with WordPress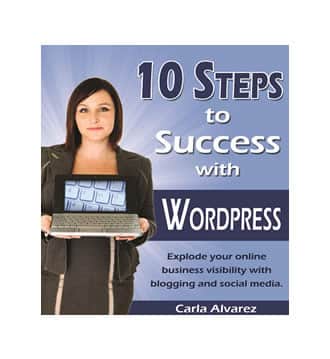 10 Steps to Success with WordPress
by Carla Alvarez
Do you have a site based on WordPress or are you thinking about getting one? With the ever growing popularity of WordPress as a content management platform, many small businesses have web sites based on WordPress. Unfortunately, not all of those WordPress web site owners are getting the results or utilizing the full potential of the platform as they should. Legacy Marketing works with a lot of small business owners, and believe me, I've seen it all: sites that aren't configured properly, that are wide open to hackers, and that are so stagnant they may as well have a 1990's style static HTML site. If your web site falls into one of those categories, this report is a must read. You will learn:
How to choose the best keywords to target..
How to optimally structure your content.
What to look for in a WordPress theme and how to check if yours is missing a key element.
What you must do to secure your web site from hackers.
Two easy ways to make your web site search engine friendly.
A step by step process to integrate your web site with social media.
What you must do on your pages to rank on your keywords.
The key to building traffic to your web site.
How to build a community and loyal following on your site.
The steps outlined in the ebook is an overview of the exact steps we follow with every WordPress design and development project we undertake to lay a solid foundation for the site.
Click on the link below to download this free ebook:-
10 Steps to Success with WordPress – 56 pages, 2.3 MB (PDF) (Disclaimer)